3 Days ago Christian Cruz posted on Stockr that he bought shares of Zynga (ZNGA) and I commented on his post asking if Zynga was already "independent" from Facebook.
The way I wrote it made him laugh and then he answered that he followed another Stockr user, Francisco Diaz-Mitoma, for fundamental information about that stock and that he based his decision on his own technical analysis.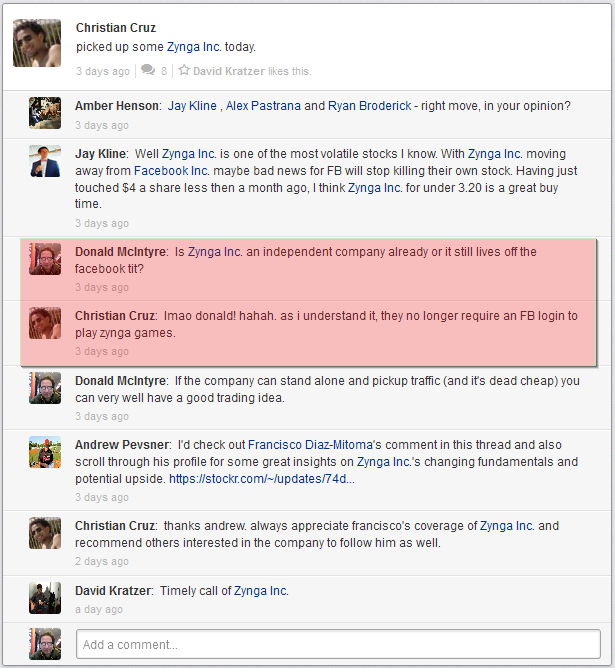 This made me think of how the social investment network was connecting different types of experts and investors and how it helped form investment and trading opinions by providing a place on the internet to share investment ideas.
So I decided to invite Christian to a Google Plus Hangout to talk first about his opinion about Zynga and then to share our experience using Stockr, here is the video: